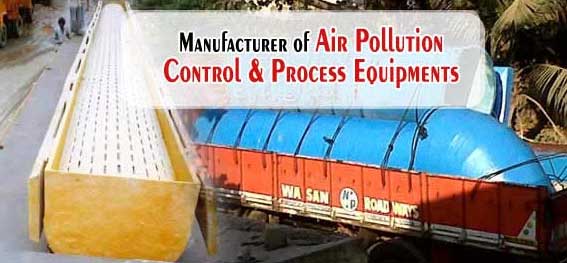 Welcome to 
Globe Polymers
A professionally managed organization, Globe Polymers is a distinguished exporter of Tank Linings, Industrial Centrifugal Blowers, Gas Scrubbers, Epoxy Coatings, Pipe Fittings, Storage Tanks, etc
• Products We Offer

Profile


We are distinguished in design and quality manufacturing of thermoplastic chemical equipments  and lining in  FRP (GRP), PP-FRP, PVC-FRP, CPVC-FRP, PVDF-FRP, MS-FRP, EPOXY etc., such as pollution control equipments, chemical process equipments, storage tanks, Pipes and fittings, Exhaust systems, Fresh Air Systems,Vessels, ducting, protection guards, cable trays, floor gratings, sections, etc. Our range of Industrial & Engineering Products includes Packed Bed Scrubber and Venturi, Industrial Vessels, Storage Tanks, FRP Gratings, FRP Pipes & Fittings, Dust Collector Systems, Agitated vessel & Acidulation Tank, Nutsche Filter, Centrifugal Blowers & Impellers, Fume Cup Board, Tank Lining.

We are suppliers to various industries like Steel, Pharmaceutical, Chemical, Chloro-Alkali, Fertilizer, Power, Refinery and Smelters etc. Our products are approved by leading Indian/International consultants and we have successfully executed various projects under them.

Our organization stands on the grounds of the core values of honesty, transparency and integrity. We endeavor to offer our products with high in quality and reliability. All our products are designed & manufactured as per relevant Indian/American/British standards specification, or any other standards, to meet international quality with better efficiency & flawless Performance. With total focus on quality, we offer highest quality products that are duly tested and verified. Our infrastructure helps us to sustain our success by constantly enabling us to respond to the demands of the market. We have earned the loyalty of the customers all across the globe by perpetuating our association with them.